Inspiration Word Stones Come in
Clear and Opaque Colors.
Each Word Stone is Engraved to Order.
Engraving Will Not Wear Off.
Average size: 1.75" x 1.50"
Average Weight .75 oz.

Great for Weddings, 12 Step Recovery Groups,
Conferences, Memorial Services,
Church and School Groups,
Drug Courts, Hospital Gift Stores,
Gift Stores, Personalized Gifts.

Word Stones are perfect for pocket, purse
or to set somewhere to remind you
of who you are and the qualities
you want to embody.

No Minimum Order!


1 - 3 Word Stones ~ $5.00 each
4 - 10 Word Stones
~
$3.50 each
11 - 40 Word Stones
~
$2.50 each
41 - 100 Word Stones
~
$1.85 each
101 - 200 Word Stones
~
$1.50 each
201 or more Word Stones
~
$1.35 each


To order call Joe: 800-390-476 or 805-512-1890 (Cell)

Symbols: AA - NA - Butterfly - Cross
Treble Clef - Pentagram - Smiling Face
Words: Acceptance - Believe - Balance - Breathe
Courage - Create - Dream - Faith - Family
Grace - Gratitude
Happiness - Honesty - I Love You
Hope - Hugs - Integrity - Joy - Laugh - Love
Magic - Miracles - No Fear - Patience - Peace
Relax - Respect - Serenity - Shalom - Spirit
Strength - Survivor - Trust - Wisdom - WWJD

Almost any word can be engraved.
Custom Words, Phrases and Sayings Available
up to 15 Letters/Spaces
For more than 7 letters add 5¢ per letter
Click here for expanded
Word, Symbol & Sayings List
Call Toll Free for more information or to order:
800-390-4765 or 805-512-1890 (Cell)



Email Inquiries:



serenitystones@ sbcglobal.net




Engraved Stone Colors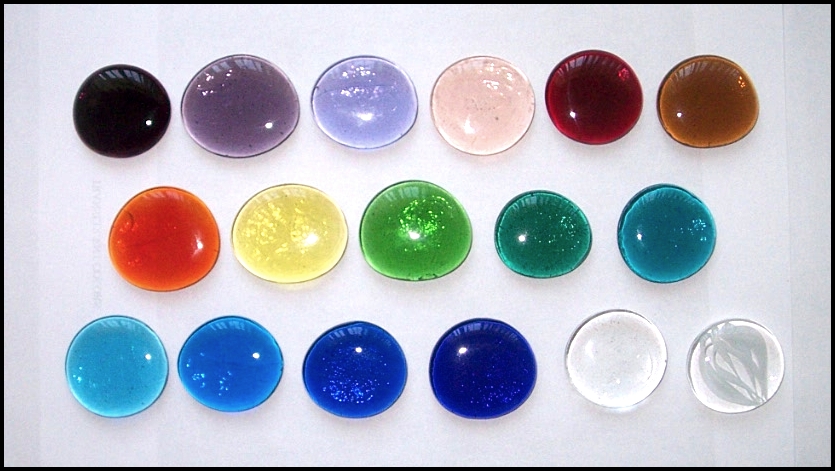 Translucent/See Through Word Stone Colors
Average size: 1.50" x 1.25"
Average Weight .60 oz.
Row 1: Dark Amethyst · Amethyst · Lillac/Out of Stock
Pink · Red · Amber
Row 2: Orange/Out of Stock · Yellow/Out of Stock · Green
Emerald · Teal
Row 3: Light Blue · Medium Blue · Dark Blue
Very Dark Blue/Out of Stock · Clear
Clear with White Swirls/Out of Stock



Opaque/Solid Word Stone Colors
Average size: 1.50" x 1.25"
Average Weight .60 oz.
Row 1: Red · Orange · Yellow · Latte
Violet · Black
Row 2: Lime · Turquoise · Medium Blue
Light Blue · Lapis


Free Serenity Word Stone Sample:
serenitystones@ sbcglobal.net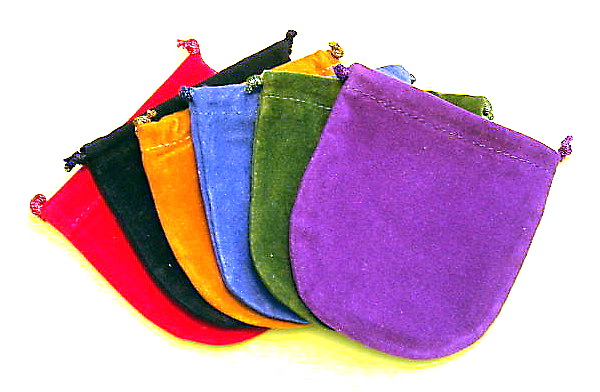 Pouch Price: 50¢ each


Available in: Fire Engine Red, Royal Blue, Forest Green, Gray,
Black, Purple, Maroon and Dark Tan.


Available in two sizes: 2"x2.5"(1-2 stones)
3"x4"(5-7 stones)
Organza Bags available by special order.


To Order Serenity Pocket Word Stones

Because there are so many possible word
and color combinations,
I only take orders by phone or email.

To order call Joe: 800-390-4765 or 805-512-1890 (Cell)

Visa, Master Card, American Express Accepted, and PayPal Accepted.




BACK TO TOP



?
?
?

Frequently Asked Questions
Contact:
Joe Gillick (Owner and Engraver)
999 East Ojai Avenue #3
Ojai CA 93023
800-390-4765 or 805-512-1890 (Cell)
serenitystones@sbcglobal.net
Phone Questions/Information/Ordering:
I'm available most days including weekends
between 8AM and 8PM.
800-390-4765 or 805-512-1890 (Cell)
serenitystones@sbcglobal.net
I recommend phone orders for large and complex orders
as the order form is a bit cumbersome.
Minimum Order – Retail/Wholesale Pricing:
There is no minimum order.
The 101+ price
is the wholesale price.
Wholesale pricing requires
a minimum of 3 stones per word.
Payment Method/Options:
Master Card, Visa, Amex and PayPal.
30 Day Terms accepted after first order for
commercial and non-profit businesses.
Shipping/Delivery Times:
Unless otherwise requested
all orders are shipped
by USPS Priority Mail
which generally takes 1 to 3 days.
All orders are made to order, I generally ship
in 2 or 3 days for orders under 100.
Samples and Catalog:
Free Samples available for Serenity Stones.
Key Ring Sample available for $3.00.
Drop me an email with "Sample Request"
in the subject line: serenitystones@sbcglobal.net
I do not have a catalog beyond this page.
Customized Engraving:
Glass Word Stones and Key Rings
can be customized.
There is no extra cost for custom words.
Custom Words/Names/Phrases
exceeding 7 letters please add 5¢ per letter.
Custom Symbols and Logos:
Custom Symbols and Logo can be done depending on complexity.
These require an engraving plate be made which cost $40.00
or more depending on complexity.
Uses for my Products:
12 Step Tokens, Weddings, Funerals,
Birthdays,
Deployment Gift, Cancer Runs,
Retail Stores,
Corporate Events,
Drug and
Alcohol Rehab Programs,
Drug Courts, Retreats,
Church Functions.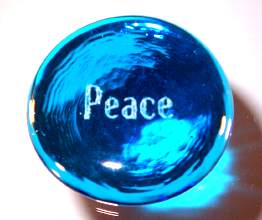 BACK TO TOP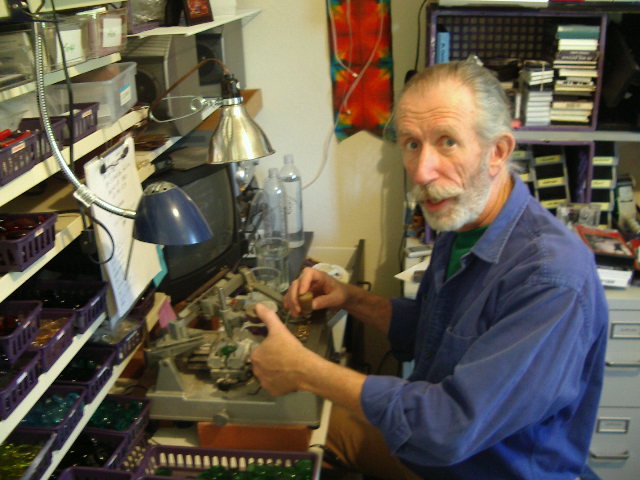 About Serenity Products

Serenity Stones came by their name because
my first customers were 12 Step Recovery stores
serving individuals recovering from addiction
to alcohol and drugs.
They could just as easily be called Blessing Stones,
Miracle Stones or Gratitude Stones.
Each Serenity Stone receives a blessing from me
as it is being made.
I have heard some very amazing stories about
how these stones have been given and used
and how they have changed peoples lives
in miraculous and healing ways.
It is for this reason that I continue to engrave
these stones and distribute them around the planet.
If for any reason you order the Serenity Stones
and are not satisfied with them,
I will always refund your investment in them
if you return them to me

in good condition.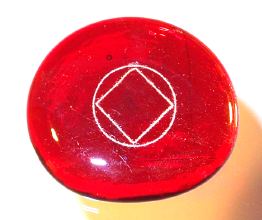 About Enlightened Products
Enlightened Products was started to support
me on my path of recovery and spiritual growth.
For most of my life I have been a retail merchant.
From 1983 - 1992, I had five jewelry and gift stores.

Trying to manage 5 stores and pursue a spiritual path
was more than I could handle,
so I have simplified my life to a great degree
and am now offering products to the public
which I make at home.



As a former retail merchant and as the wholesaler
of these products for the past 10 years,
I can attest to you that it is not only a good product
but that it brings a lot of positive energy
not only to the people who purchase the product
but to those who sell it as well.

Your orders are appreciated.
I am now retired and this business provides me
with much needed income
to supplement my social security.
The Master at Work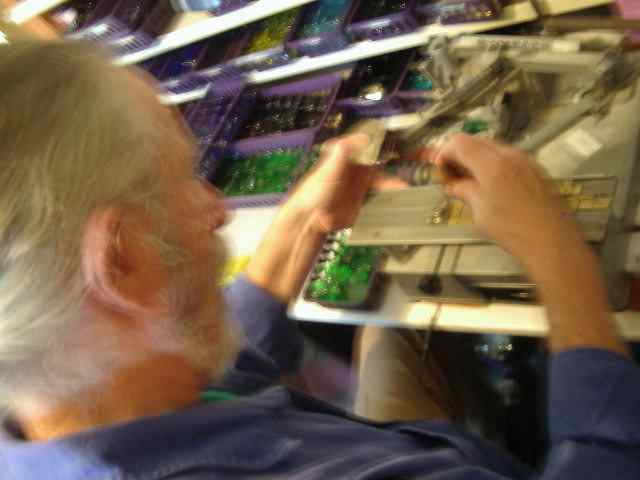 Every Serenity Stone is individually engraved by me
using a New Hermes Pantograph Engraver
with a Diamond Stylus.

And lucky me, I can either watch TV
or listen to Books on Tape while I work.
BACK TO TOP


Customer Testimonials
Our store started off with 5 different lines of word stones
and rarely sold any of them.
We found Enlightened Products and decided
to give Serenity Stones a shot,.
With Serenity Stones, word stones have become one
of our hottest items. They are great.
Becky A., Recovery Books and Things, Nashville, TN

I have been doing business with Enlightened Products
for six or seven years.
I have found the products to be of excellent quality and fairly priced.
Customer service is also excellent.
Richard J., Cloud Nine Recovery, Chula Vista, CA.
Folks just love something they can put in their pocket!
They choose a word that means something to them
and it immediately lifts their spirits!
Susan G., Living in the Light, Columbia, MD.

I was very impressed with the Serenity Stones
and amazed you were able to deliver them
so quickly.
I've recommended you to several of my friends.
Heather D., Southfield, MI.

These Serenity Stones are awesome!
My clients love them.
Thanks for the speedy delivery.
Laura L. Think Inc., Kansas City, MO

Just wanted to thank you for your exemplary
customer service and quick response.
We received the stones and I gave a few as gifts.
Everyone loved them.
I am sure we will be back to order more.
Mike A., Dallas, TX

Thanks for taking care of everything.
My daughter loved the stones.
She's thrilled to be able to send them periodically
to her marine boyfriend!!!!
Maryann, Gilbertsville, PA


Hi Friends & Family,
I am a strong proponent of good customer service and
I believe in referring good quality.
I just ordered a gift for someone
that I think is a great idea and very thoughtful.
I received excellent customer service,
quick response time, and a quality product
that is expressive and sentimental.

The product is a small stone that can fit in a pocket,
or be put on display in your home or office.
You can have it engraved with whatever words,
sayings, or symbols you want.
They are $5 or less (depending on quantity).
I just received them today and was so impressed
I ordered a bunch more.

These stones are simple but very thoughtful
and I believe would make a great gift
for someone else or even for yourself.

The business owner - his name is Joe -
has personally responded to my requests
the same or next day of me placing my orders.
I was impressed by his professionalism,
the price of the gift, the speediness of receipt,
and the product itself, along with his kindness.
Thanks, Andrea


Just wanted to let you know that I received
my shipment yesterday at school.
Whew! That was fast! And they are BEAUTIFUL!!
Thank you so much for such excellent service,
we'll definitely do business with you again.
Thanks again! Leslie, English Teacher



These stones were ordered
for my Granddaughter's wedding.
She wanted them as part of her wedding favors.
Both she and my daughter think they are beautiful.
I just wanted to let you know, and to thank you.
All the stones are beautiful and your prompt delivery
just made it a lot easier for me.
My sincere thanks, Marge Zehrung



The stones are beautiful. Thank you so much.
Also thank you for the extra stones,
I can put them around my house.
Take care, Linda

Hi Mr. Gillick,
If I said Thank You in a thousand languages
it wouldn't express my gratitude and appreciation.
The stones are beautiful.
Each stone is brilliant and unique.
It will be difficult to part with them.
I know they will minister and encourage
everyone who receives these gifts.
Thank you for being a blessing.
I pray God will continue
to prosper your business.
Have a blessed day! Bonita


Dear Joe,

The lovely stones arrived today.
They will be perfect for my son's confirmation.
I was very touched my your inclusion
of a stone for ME.
You are indeed an angel to me and to many.
It is an honor to support you in your work.
Blessings to you, Gretchen T.




BACK TO TOP

Enlightened Products
Joseph J. Gillick
999 East Ojai Avenue #3,
Ojai, CA 93023
800-390-4765 or 805-512-1890 (Cell)